Bank Detail
Beneficiary Name:Art Beijing Science and Technology Development Co., Ltd.
Beneficiary Bank: Agricultural Bank of China Beijing Branch
Beneficiary A/C No. :
11-140114040000895 or
11-140114040000903
Beneficiary Address: No.26, Leyuan Road, Wangxinzhuang Town, Pinggu District Beijing, 101200, P.R. China
Contacts
Address:Room 902,Suite B,Haojing Building,No.108,Zhichun Road, Haidian District,Beijing,China
Sales Telephone:
+86-10-62991792-609
Sales E-mail:
art_overseas@163.com
art_overseas@yeah.net
Technical support:
+86-10-62991792-609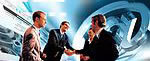 If you have any requirements, please do not hesitate to contact us by filling the form below.